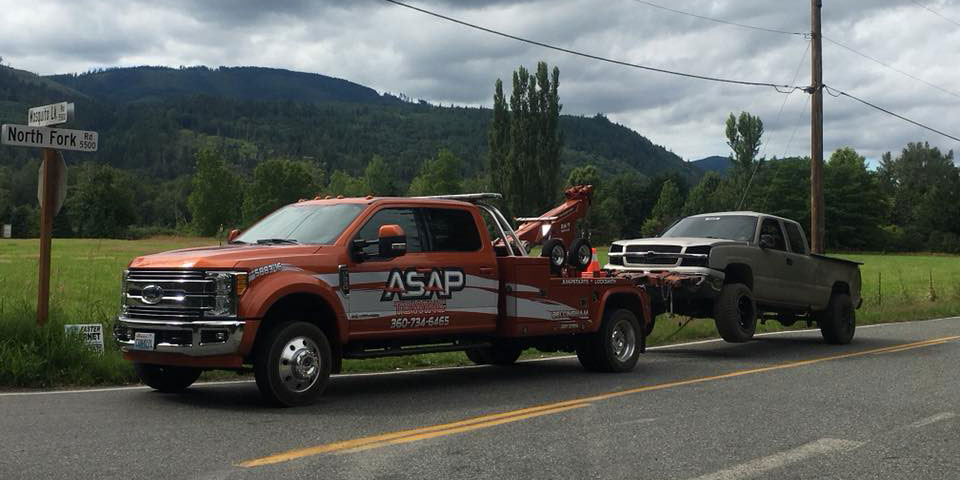 Towing/Winch Recovery Services
Need to be moved from point A to point B? A little too far off road? We have the right tools to pull you out including 2 4X4 recovery trucks. When your vehicle can't be driven, give us a call, or book a tow online.
Jumpstart
Just need a boost? We can do that too, call us with your location and we can jump start your vehicle and you'll be back on the road in no time.
"
If I could give ten stars, I would because they deserve it. The driver was great. He made me feel comfortable and genuinely wanted to take very good care of my car. Thank you for having such good employees
Sep 23, 2021,
Whitedragon O.
"
When roadside assistant uses them they are the most reliable
Sep 22, 2021,
Kimberly M.
"
Super experience. Quick response to my call. Jumped my dead battery. I was back in business very quickly. Thank you asap.
"
I was told 45-60 minutes, but the driver was there in 20. Super fast and very knowledgeable.
"
Matt At ASAP towing was my savior today!! and the only one that helped me deal with my very unusual circumstances with my vehicle, he's capable, smart and knows how to problem solve!! . You don't see that that often these days. So go Matt I hope you get a raise! Brooke
"
My guy was great, very helpful and had to think out of the box. The wait for help was long! I called at 9:30am I'm still sitting at Les Schwab, so they are even slower! It's going on 6 hours to get 2 flat tires repaired
"
They were a pleasure to deal with when my stolen motorcycle was recovered.
Sep 10, 2021,
Michelle F.
"
Fast and friendly service! Thanks for rescuing me!
"
My driver was nice friendly it was like I met a new friend real good hearted guy I thank him so much he towed my from bellingham to Seattle I'll give more stars if I could thanks for your service
"
Very quick, professional and even learned they have some really nice upgrades that make towing easier, safer, and more reliable. Keep up the great work.
Powered by
Whiterail
Disclosure
The reviews displayed may or may not be a complete set. Reviews may be removed if they:
i. Are abusive. An abusive review or comment is one that makes personal attacks, threatens, or harasses others, or uses profanity.
ii. Violate privacy. Reviews that mention specific names of individuals or personal information in a manner that is inappropriate and/or unrelated to the performance of the service rendered are subject to removal.
iii. Are not from a current customer.
iv. Contain material falsehoods.
v. Are deemed inappropriate.
To encourage all feedback, positive or otherwise, an equal incentive for reviews, regardless of rating, may have been provided to the reviewer.
Google reviews provided via APIs https://www.google.com/+/policy/embedded-content.html